Jay A. Ziemer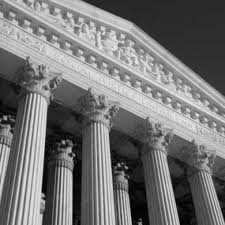 After graduating from Marquette University with a Bachelor of Arts in Philosophy in 1987, Jay A. Ziemer began his legal studies at Indiana University.  At IU School of Law, Jay was the Articles Editor of the Indiana Law Review and the recipient of a Ben Small Fellowship.  He distinguished himself by writing the top papers in Constitutional Law II and Law and Literature.  Jay received a Tutorial Fellowship in Civil Procedure.  He graduated cum laude in May 1991.
After graduation, Jay worked as an Assistant Public Defender in the Office of the Cook County Public Defender in Chicago, Illinois from 1991 through 1997.  He was assigned to various branches, including the Felony Division.  Jay litigated over twenty (20) jury trials.
Jay moved to Evansville in 1997 and began working at Bowers Harrison, LLP.  He focused on litigation, including municipal, real estate, eminent domain, employment, constitutional and construction litigation.  Jay was certified as a Civil Mediator during his tenure at the firm.  Jay was promoted from Associate to Partner of the firm in 2000.  He left Bowers Harrison in December 2008.
Jay worked at Gerling Law Office in Evansville, Indiana from February 1999 through January 2000.  At Gerling, he litigated and negotiated personal injury suits.
In January 2009, Jay became a Deputy Prosecuting Attorney at the Office of the Vanderburgh County Prosecutor in Evansville, Indiana.  Jay was assigned to every division, including Juvenile, Paternity and Misdemeanor.  From May 2009 until January 2010, Jay was assigned to the Felony Trial Division.
In February 2010, Jay began Ziemer Law, LLC.  Jay is licensed to practice law in Indiana and Illinois.
Professional Associations:
Indiana State Bar Association
Bar Admissions:
Supreme Court of the State of Indiana
United States District Court for the Southern District of Indiana
United States Court of Appeals for the Seventh Circuit
Supreme Court of the State of Illinois
United States Distrct Court for the Northern District of Illinois
United States Distrct Court for the Central District of Illlinois
United States District Court for the Southern District of Illlinois