When a divorce involves children, the parents or a court will decide who gets custody of the children.  Some divorcing couples agree about child custody, while others are unwilling to compromise.  In my opinion, the child's best interest is always served if the divorcing parents agree to child custody issues.  If you are in a child custody battle, you need to contact a divorce family law attorney.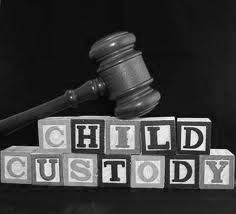 There are four different types of child custody in Indiana:
Legal Custody
Physical Custody
Sole Custody
Joint Custody
Evansville Courts Child Custody Guidelines
Under Indiana law, the court considers certain factors and issues to determine what custody arrangement is in the best interests of the child.  Some of the guidelines used by Evansville Courts are as follows:
The child's age
Who assumed the primary responsibility of caring for the children during the marriage
Each parent's work schedule
Each parent's parenting capabilities (physically and emotionally)
If the child has an emotional bond with a particular parent
If one parent is trying to use the child to hurt the other
If either parent is in some way unfit to raise the child
If one parent is attempting to discontinue the child's relationship with the other parent
In a child custody battle, you will need a divorce attorney to work with you to determine the best strategy.  Child custody disputes are by their very nature emotionally taxing on clients because parents care deeply for their children.  I will look out for the best interests of you and your children by gathering all pertinent evidence to convince the judge to rule in your favor.