It is ideal for the couple to come to agreements on their own terms without having to go to court.  The couple themselves has the power to decide their own terms.  An uncontested divorce will save time, money, and large amounts of stress.  Even in an uncontested divorce, you will likely need the assistance of a family lawyer.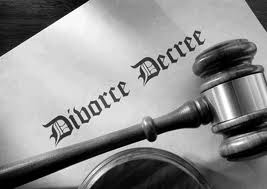 Uncontested divorce, commonly referred to as a "simple divorce," is when the married couple agrees in advance about the settlement of such issues as child custody, asset division, debt responsibility and child support.  Uncontested divorce means that there are no contested issues being disputed by the involved parties and that all issues pertaining to divorce have been resolved between the couple.
As your divorce lawyer, I will provide you legal advice and family law representation during an uncontested divorce.  As a registered mediator, I encourage alternative methods to help a couple reach divorce settlements without needing formal court involvement.  Because complex issues, financial matters, and technical legal proceedings are involved in an uncontested divorce, it is in the couple's best interest to consult with a family lawyer who can effectively help all involved parties easily navigate the process of an uncontested divorce.
Too many times, decisions are made during an uncontested divorce without the use of a divorce attorney that can result in financial ruin.  For instance, if one spouse takes the joint debt in the divorce but does not refinance it, both parties will likely remain legally responsible for that debt despite the divorce agreement stating otherwise.  I will protect clients to ensure that after they are divorced, their financial obligations are also divorced.