When a divorce occurs where children are involved, the grandparents also risk losing time with their grandchildren.  Where one parent is granted sole custody during a divorce or paternity action, the grandparents on the non-custodial parent's side may lose the opportunity to even see their grandchildren.  As your family lawyer, I will work hard to make sure grandparents do not miss out on the lives of their grandchildren.  As a father of three children, I cherish the day when I will have grandchildren.  I could not imagine my rights to see them being taken away by a divorce court.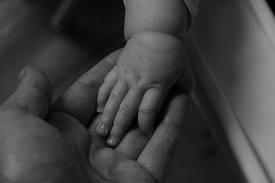 According to Indiana state law, Grandparents have rights to visitation only in the following situations:
If the parent is deceased;
If the parent's marriage and divorce took place in Indiana; or
If the child was born out of wedlock (for paternal grandparents, the father's paternity must be established)
As your family attorney, I will petition the court to grant visitation rights to grandparents.  If the court determines that visitation would be in the best interests of the grandchild, visitation will be granted to the grandparent.  Indiana divorce and paternity courts consider all factors relating to the child, the parents and the grandparents, and whether or not the grandparent has had significant contact with the grandchild or grandchildren.  Because fit parents should have their child's best interests at heart, the court will consider their wishes.  In some divorce cases, parents may foster hostile feelings toward their in-laws and as a result may not want their children to spend time with their grandparents. In these cases it is especially important that you seek lawyer representation from a family law attorney.
Grandparents Visitation Rights Attorneys Indiana
Grandparents who fear they are at risk of losing visitation rights with their grandchildren should seek legal assistance from a competent and compassionate attorney.  I will work hard to be that attorney.